ROUGIE, INSPIRING CHEFS
BOLDNESS
Established in the Perigord region in 1875, Maison Rougié was named after its founder and continues to inspire highly skilled chefs around the world.
Rougié has become an emblem of French gastronomy over the past 145 years, striving to perfect both its working practices and recipes. Its foie gras, lobsters and duck specialities are appreciated by some of the most prestigious addresses and refined palates. Rougié is currently available in palaces, fine restaurants, delicatessens and duty-free stores all over the world.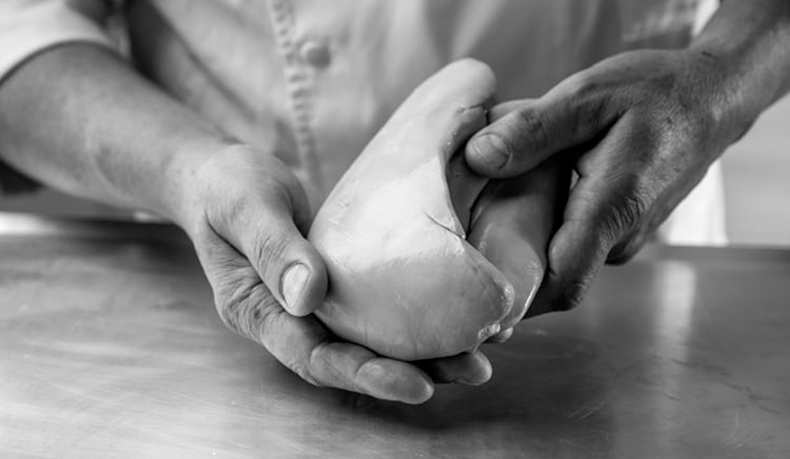 Maison Rougié joined the Euralis cooperative in 2005, and subsequently mastered all stages of the production process thanks to its 541 family-run farms.
Our artisanal farmers love nothing more than high-quality products, which respect animal welfare and the terroir via stringent specifications as defined by the World Organisation for Animal Health (OIE). All our ducks are born, raised and prepared in France (with the exception of those intended for the North American market). Their feed is made from GMO-free whole-wheat ground cereals of French origin*, and specifically adapted to their age. A team of breeding technicians is dedicated to implementing and monitoring best breeding practices.
Since 2014, Rougié has chosen to reduce its medication use, and it is proud to announce that 100% of its foie gras and duck breast fillets are now derived from ducks bred without any medication from birth (guaranteed by an independent organisation). This is a real groundbreaking development in the fattened duck sector!
ROUGIE, THE BRAND BY FRENCH PRODUCERS DEDICATED TO HIGH-QUALITY PRODUCTS
Our comitted breeders :
Meet Roland, one of our breeders from the 541 family farms
We aim for the highest quality by implementing very stringent specifications and drawing on our traditional expertise rooted in our Sarlat workshops in the heart of the Perigord Noir region.
Preparing foie gras terrines, along with selecting and deveining the livers are still performed manually, whereby the expertise and commitment of Rougié's employees guarantee our recognised product quality.
In a never-ending quest for excellence, Rougié constantly innovates with the aim to satisfy both chefs and food lovers alike. Rougié invented the frozen foie gras escalope, which has become a reference for gastronomic restaurants over the past 20 years. Today, innovation is still in full swing at our workshops: our whole foie gras sold in mini jars – tailored to the rise in takeaways driven by the COVID-19 pandemic – and special duck confit burger are just two products which reflect consumer demand for casual, high-quality dining in keeping with the times. Our newly revised ranges of preservative-free products. We continuously seek to improve our product quality.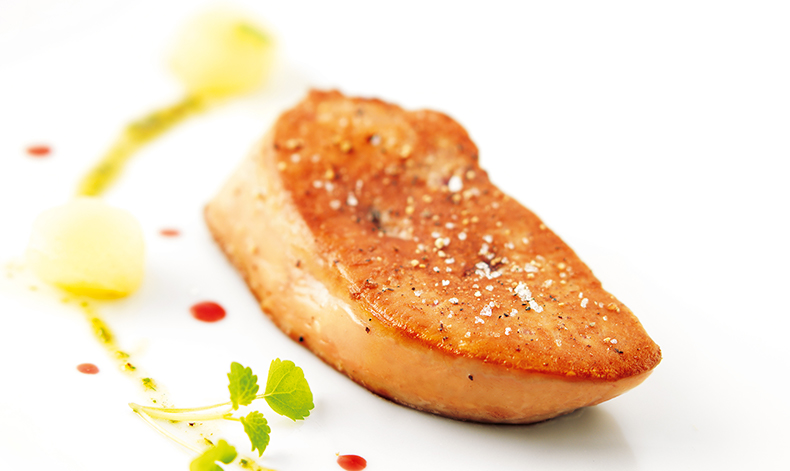 ROUGIE, OUTSTANDING PRODUCTS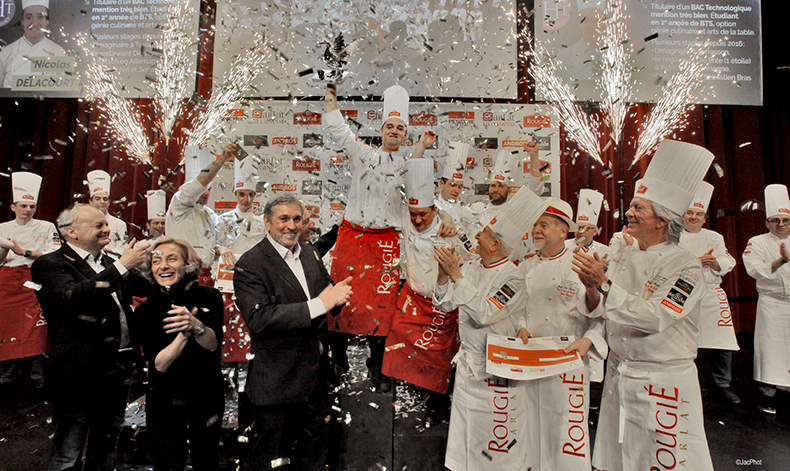 The founding partner of the Bocuse d'Or Winners' Academy – the international competition that has recognised the most promising chefs since 1987 – and creator of the Jean Rougié trophy and the School of Foie Gras, Maison Rougié has become a privileged partner for the greatest chefs and is now an essential reference in French gastronomy worldwide.
A key player in the transfer of expertise between chefs, Rougié boasts a 20-person team of culinary experts who travel the world supporting chefs on a daily basis: selecting products to meet their needs, sharing new techniques and ideas, etc. These close, local ties enable Rougié to fully understand chefs' needs, and subsequently, their customers.
​
ROUGIE, COMMITTED TO WORKING ALONGSIDE CHEFS

Discover Rougié's 145 years of passion and expertise
* ducks fed with diversified feed made from at least 67% cereals (including at least 65% whole-wheat ground cereals), leafy greens, vitamins, minerals, micro-nutrients and occasionally probiotics.