THE TABLE DES PRODUCTEURS – LOCAL, COLLABORATIVE, AUTHENTIC
Throughout our 38 Point Vert stores  and 1 Magasin Vert store, the Table des Producteurs distributes local products from around 500 producers and farmers brought together under the Euralis agricultural cooperative, including meat, poultry, charcuterie, cheese, delicatessen food, wine, etc.
The Table des Producteurs is also a meeting place where customers, store teams and farmers alike gather around fresh and seasonal produce in a friendly, relaxed atmosphere.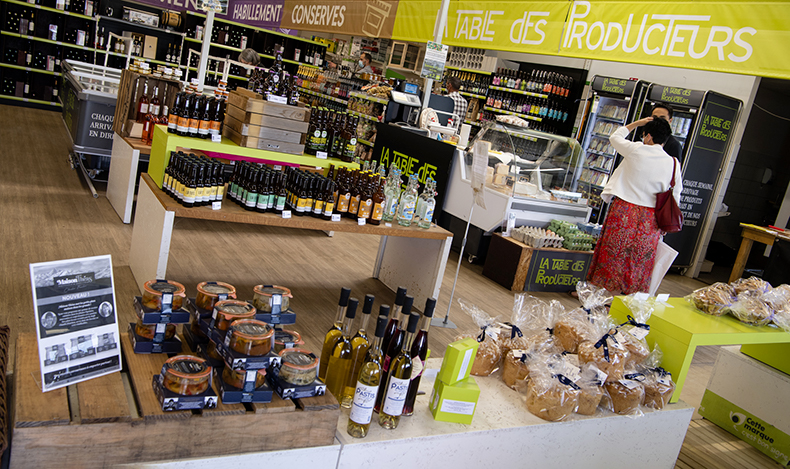 We first developed Table des Producteurs food departments back in 2012 in just a few Point Vert stores.
 At the time, it was a pioneering exercise, which became an instant success. Over the years, the number of product references has increased, with local producers joining the ranks.
The aim was to meet growing consumer demands and provide additional income to our member farmers, who we had already been supporting in the field for many years. Alongside our consulting services, we wanted to provide them with alternative market opportunities to showcase their products and expertise.
Nowadays, the Table des Producteurs attracts customers on the lookout for authentic, high-quality, local products, who are keen on defending farmer's interests, in line with the latest French consumer trends.
One history, several values
Our 38 Point Vert stores offer a diverse and consistent array of products, including a freshly prepared food aisle with flagship products such as pork, trout, PGI Porc Noir de Bigorre, duck and all kinds of poultry, as well as cheese, dairy products and ice cream.
Not forgetting a wide range of sweet and savoury products, and a drinks aisle well-stocked with beers and wines produced locally throughout the cooperative's regions.
We have expanded our shelves to meet consumer demands while never compromising on product origins, quality and seasonality.
An average of 80 suppliers are represented in each store. Most of the time, they deliver once a week.
Our Table des Producteurs producers, who are cooperative members and partners, are specially chosen for the quality of their products and their ability to ensure efficient delivery in compliance with our specifications. We look for sustainable commercial relations based on trust.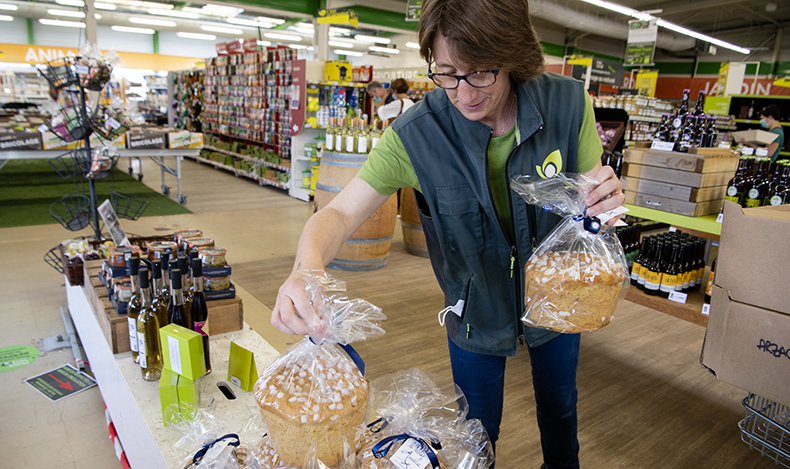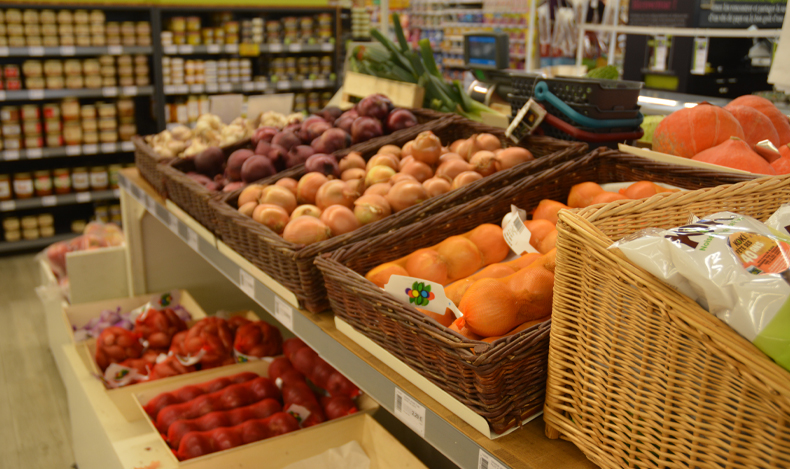 Each store is supplied by producers in the surrounding area.
The Table des Producteurs department also promotes communication between customers, producers, and our teams. Customers have the opportunity to regularly meet the farmers and industry professionals who supply our stores.
Customers can also taste local specialities during in-store events.
Customers are welcomed and advised by a dedicated team of people who perfectly understand our producers and their products.
An emphasis on hospitality and forging ties
Discover the full list of Table des Producteurs departments and stores