Shops that promote COMPANIONSHIP, CONSIDERATION AND AFFECTION between pets and their owners
12 franchise stores in Southwest France selling pet food, equipment, accessories, care and hygiene products.
Terranimo is a retail chain specialising in pet products that places companionship, consideration and affection at the heart of the respectful relationship between pets and their owners.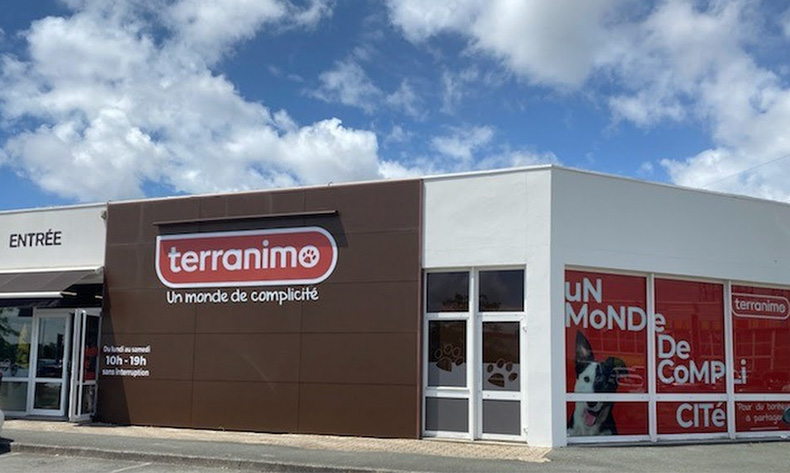 Terranimo was launched in 2008 and has been a great success ever since. Positioned in the fast-growing pet supplies market, this specialist brand is aimed at discerning pet owners. The company distributes a wide range of pet foods and accessories, especially for dogs and cats, to provide personalised, targeted solutions. From food and hygiene to transport accessories and safety equipment, everything is offered to ensure the well-being and happiness of your pets.
TERRANIMO: THE BENCHMARK PET SHOP CHAIN
The brand's mission is to foster a relationship of trust and closeness between pets and their owners. At Terranimo, listening to you is our priority! This dynamic brand is driven by our passionate and qualified staff who strive every day to learn more about your pets and are committed to offering high-quality support. They can advise you on the best products from all the national and own brands we offer.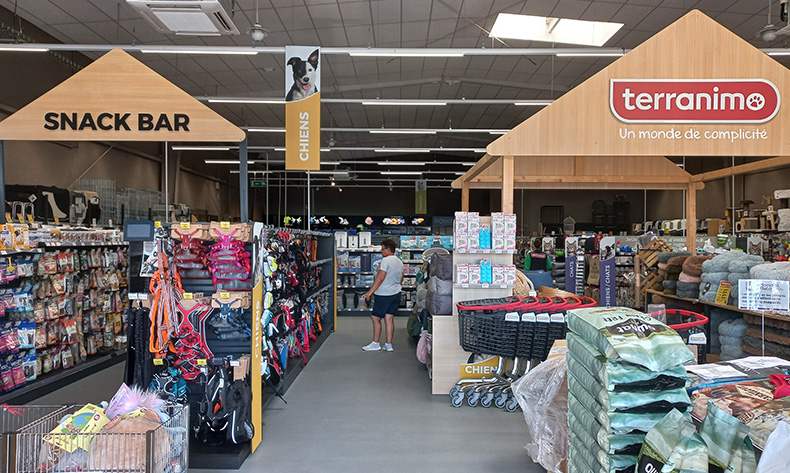 COMPANIONSHIP AT THE CORE OF TERRAMINO'S CONCEPT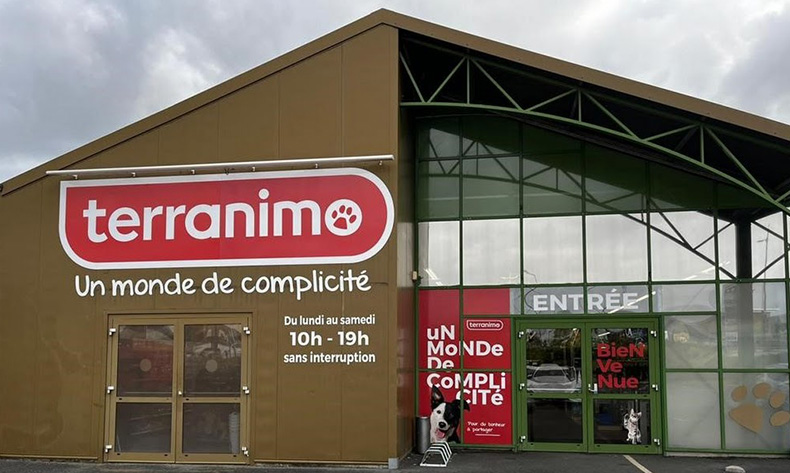 The Yock products distributed by Terranimo are made in France. They guarantee a complete, balanced diet made from carefully selected high-quality ingredients for dogs and cats. The formulas available are developed by vets and nutritionists to meet the specific needs of each animal, depending on the breed, size and lifestyle. Yock stands out for the quality and range of its products, which cover every stage of your pet's life. The brand offers 4 product ranges: Yock Nature, Yock Nutrition, Yock Balance and Yock Eco to meet the specific needs of your pet.
FRENCH BRAND YOCK COVERS ALL DOG AND CAT NEEDS.