POINT VERT, THE LOCAL RETAIL STORE IN RURAL AREAS
A total of 61 stores are present in rural and peri-urban areas, throughout the South-West of France. Among these 61 stores, there are 49 integrated Point Vert stores, 11 franchisees and 1 franchised Magasin Vert. They offer an array of gardening, pet care, breeding, DIY and food products in Table des Producteurs departments.
Point Vert is aimed at farmers and so-called "neo-rurals". Thanks to its extensive experience in the agricultural sector, Point Vert bridges the gap between consumers and professional expertise. These stores are where people from these two spheres can come together and learn from one another.
Point Vert currently boasts 340 employees and a brand which has been meeting consumer needs since 1977.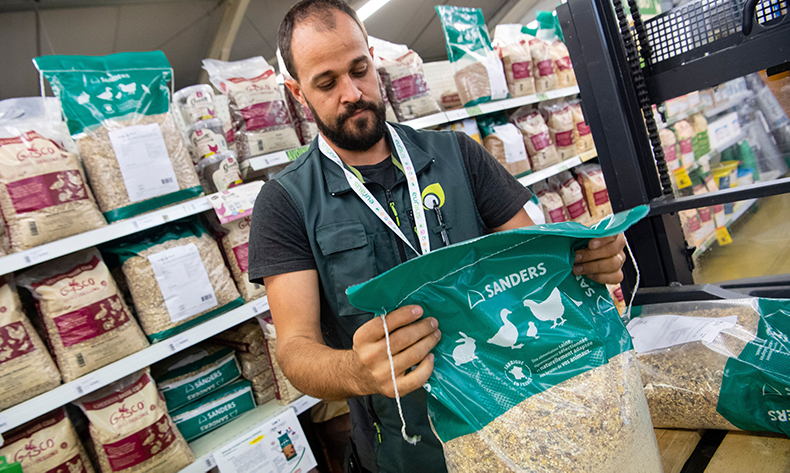 Gardening, pet food and fodder, DIY, work clothing, professional items, local specialities: find everything you need in a store near you while benefiting from tailored advice.
Our gardening department offers a wealth of gardening products, including tools and farming machines, as well as tips for tending to your plants and garden using eco-friendly methods. Our pet department is home to a wide range of food and pet care items, and also provides tailored advice to help you care for pets and farmyard animals. The DIY department features an array of DIY materials and everything you need to make the most of rural life.
Point Vert also offers a wide range of agricultural equipment for farmers.
Point Vert brings together a wide range of services: sale of live poultry, crimping cans, after-sales service, specialised payment options, loyalty programmes, etc.
A COMPREHENSIVE RANGE
WITH AN EMPHASIS ON CONSULTING
Over 500 producers distribute their local products to Point Vert stores – not only winegrowers and market gardeners, but also producers of cheese, honey, jam and other delicacies.
 Thanks to the Table des Producteurs, the Euralis cooperative continues to support its members by increasing their revenues and showcasing their expertise and high-quality products, while guaranteeing healthy, local, and seasonal products for consumers.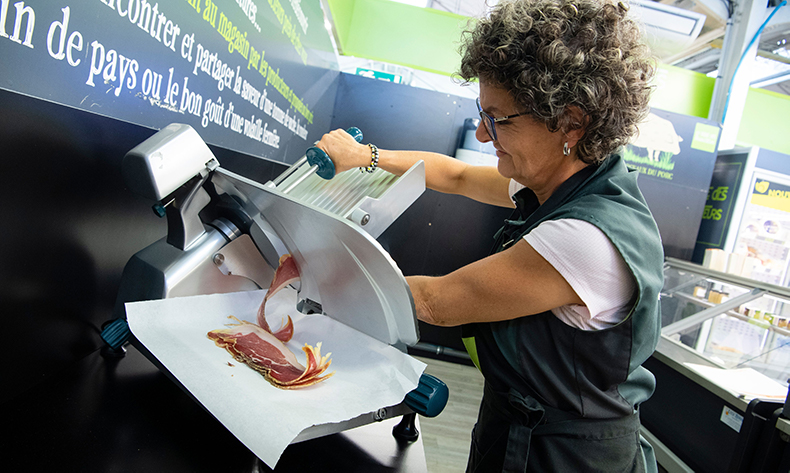 TABLE DES PRODUCTEURS
500 FARMERS BENEFIT FROM LOCAL POINT VERT STORES
Since its creation, the Euralis agricultural cooperative has diversified its activities and strengthened its regional presence while maintaining an international outlook. Hubert Buchou, President of the Cooperative from 1971 until 1989, made the bold decision to expand into the retail distribution circuit in 1977.
Since then, the cooperative's distribution department has continued to take advantage of development opportunities: from joining APEX (national purchasing organisation) in 1988 in a bid to increase its market competitiveness, to establishing Point Vert stores nationwide in 1991, and launching Table des Producteurs departments in 2012.
FOR OVER 40 YEARS, EURALIS HAS EXPANDED ITS LOCAL PRESENCE THANKS TO SELF-SERVICE STORES